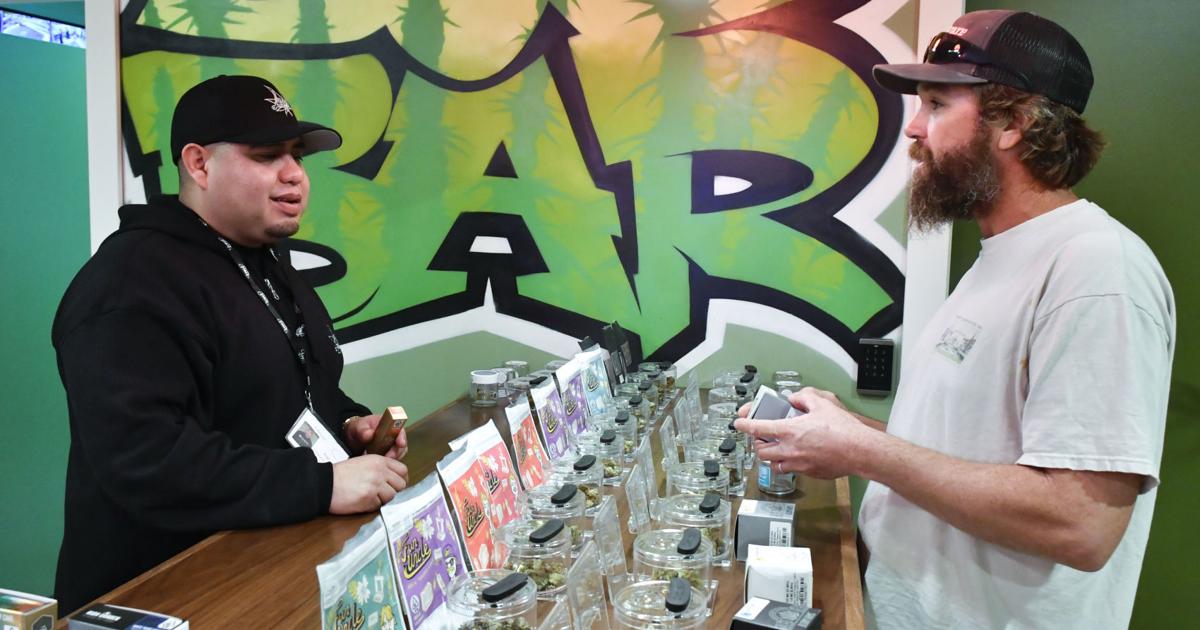 Guadalupe city officials made a last-minute decision this week to postpone interviews with five cannabis company applicants pending a public hearing on the proposed business locations.
Interviews with five applicants, including four proposed storefronts and one cultivation processor, were originally scheduled to take place Tuesday but are now expected to take place in early March after a public hearing in mid-February, according to city manager Todd Bodem.
The city's cannabis ordinance, passed last May, states that after applicant interviews by the city council and selection of permit recipients, city planning staff will hold a public hearing "at which concerns from residents, businesses, and community organizations alike may be brought before the city."
However, Bodem said that speaking with City Attorney Phil Sinco ahead of the interviews, they decided to hold the public hearing first to be as transparent as possible.
"When we looked at the ordinance, we found that it required a public hearing or community meeting, so we decided to postpone it," Bodem said. "We just don't want to do anything that would mess that up; we want to make sure we're doing everything right."
Contenders vying to be among Guadalupe's first cannabis companies include Lompoc-based dispensary The Roots; Mr. Nice Guy, which has 25 dispensaries throughout Oregon and California; HerbNJoy, whose few delivery and physical stores include a pharmacy in Goleta; Element 7, a pharmacy chain with storefronts in Marina and Rio Dell; and San Luis Obispo-based grower SloCal Roots.
Each applicant was scored out of a possible 2,500 points based on various criteria, and all five achieved the 90% minimum score required to proceed to the interview.
The criteria worth the most points, at 500, were community value and investment plan. Additional criteria included the applicant's owner qualifications, proposed location, and plans for safety, business, security, neighborhood compatibility, and employment, equity, and diversity.
According to Bodem, Element 7 received the highest score with 2,431 points or 97.2%, followed by The Roots with 2,428 points or 97.1%, HerbNJoy with 2,425 points or 97%, SloCal Roots with 2,270 points or 90.8% and Mr Nice guy with 2263 points or 90.5%.
While higher scores increase applicants' chances of being selected for approval, Bodem said that making a good impression during the city council interview can also go a long way.
"The [applicant with the] The lowest score could stun the council. Just because they did best on the application doesn't mean they will get it," he said.
Initially, Mr. Nice Guy was not selected to proceed with the interview process because city officials believed they had not submitted all required materials by the deadline, Bodem said. However, Mr Nice Guy denied the missing materials and appealed the decision, and the City Council finally approved the appeal on January 11.
The city council could select one or more applicants for a permit and then proceed with negotiations.
The public hearing, scheduled for mid-February, has yet to be officially scheduled, but once a date is set, the ordinance requires all residents and business owners within 300 feet of any proposed cannabis business location to be notified.
All five locations are within a two-block stretch of Guadalupe Street.
"They will not talk about the regulation, the policy or the results. It's going to be more about that type of use at this facility," Bodem said of the public hearing.